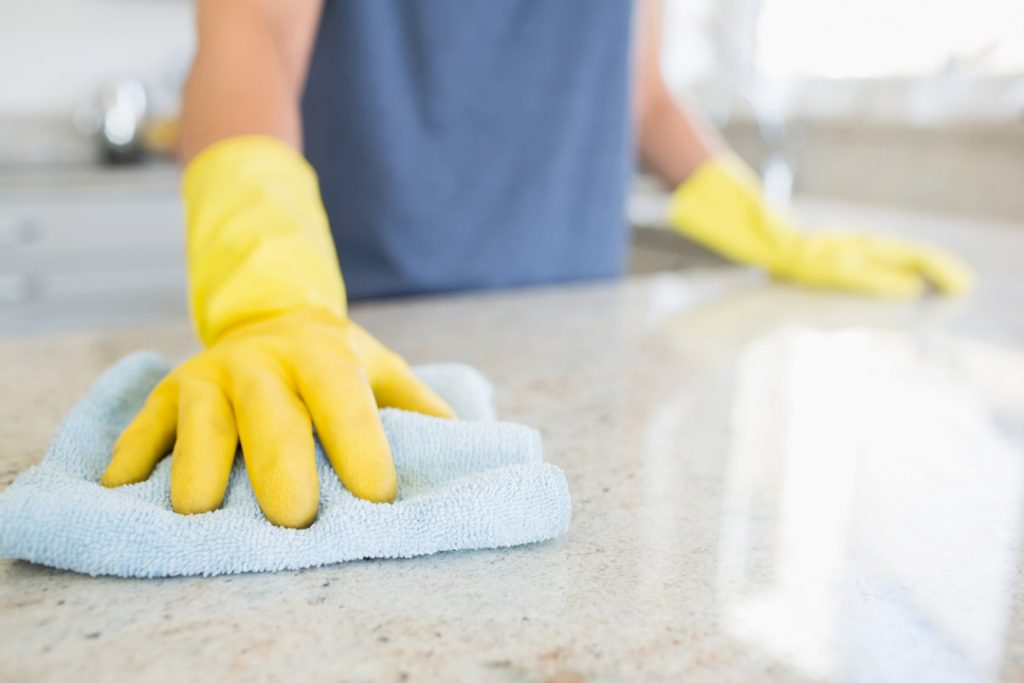 Marble, a natural material, is an elegant and modern surface that enhances the places of our houses with floors, shelves, objects or fireplaces. It often frightens to take care of its cleaning. Whether it is new or old, marble is a rather delicate material and in this article we will give you tips to protect it and clean it in a simple and not tiring way. The first piece of advice is to avoid using abrasive and acid products such as bleach, lemon and anti-limescale that immediately ruin it, as marble is a porous and delicate surface. In fact, many times the neglected aspect of marble surfaces is due to the use of multi-purpose chemicals not indicated for their care.
The cleaning of marble surfaces, but also those in granite or natural stone, must be done simply with a mild soap. Spread the soft, slightly damp sponge on the soap and then rub the marble, granite or stone. Finally rinse with a damp cloth, such as suede. The soap degreases the marble, is antibacterial and gives it shine. If the surface is very dirty you can sprinkle it with baking soda before passing the sponge.
If the surface is large, for example a floor, we can produce our "detergent" to be mixed later with water. Let's see how, let's take 2 tablespoons of baking soda, 10 tablespoons of alcohol, 1 small piece of neutral soap dissolved in the bucket and mix everything with about 3 liters of water. We spend everything with a microfibre cloth on our floor and you're done!
If, on the other hand, you want to restore the natural shine to marble, try rubbing it with pumice stone. Mix water and pumice powder, rub the marble with a kitchen sponge, rinse and wash the surface with mild soap.
Follow these simple tips to preserve your marble surfaces over time!
IMPORTANT: Do you always try a small, more hidden surface to see how the marble reacts?
Take a look at our online store and contact us for more information or advice.