Holy art and church furnitures: stone altar, ambo church, coatings and flooring
We specialize in the creation and design of furnishings for churches and sanctuaries. Architecture and liturgy have always been a great match! The versatility of marble and stone and our experience at the service of Religious Institutions allow us to offer ample furniture solutions: Stone altar, ambo church, stone baptismal font, tabernacle church, exterior and interior flooring for churches, portals, mosaics and various coverings for places of worship. We have already done several jobs even outside of Ariano Irpino and the province of Avellino. We use infinite types of marble and stone including Bianco Statuario and Carrara marble.
EXPERTS OF HOLY ART IN MARBLE AND NATURAL STONE
Holy art has always been one of the sectors we preferred to invest our time to study new processing techniques in order to specialize more and more and to be able to meet all our customers needs. Holy art allows our sculptors to develop sacred objects of great value and with fine finishes. One of the main sacred objects we are specialized is the stone altar, in the Christian religion it takes on great value, infact it is positioned at the center of religious buildings. Immediately after the Altar we find the stone ambo church, a raised tribune to read the word of God, the Episcopal Seat in marble or stone and the Tabernacle church, a structure where the consecrated hosts are kept in. To these main objects are added all the others that are linked to places of worship or religious: candle holders, chapels, marble flooring, marble statues. We also work on customized projects, during the processing of the job we have continuous contact with customers even for any small changes and arrangements to the project and, moreover, we can also take care of the assembly of the objects made. We offer our customers a complete service including the human bond and friendships that always arise during the course of the work. Contact us to request information and quotes without any obligation.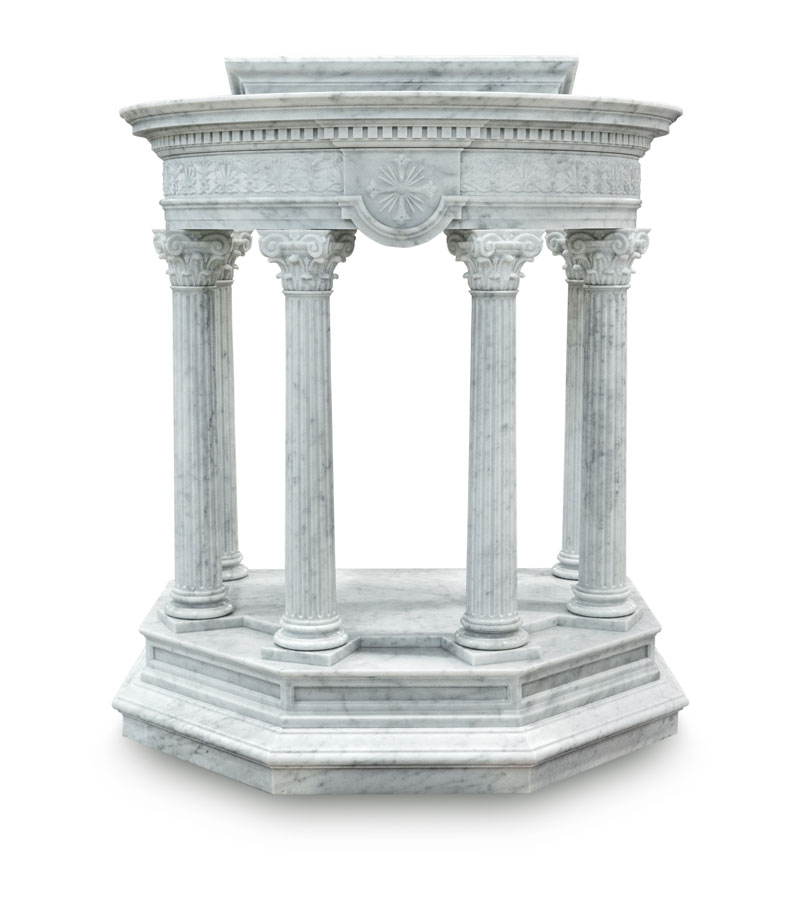 Stone Ambo church made for the Rotonda di Mosta, in Malta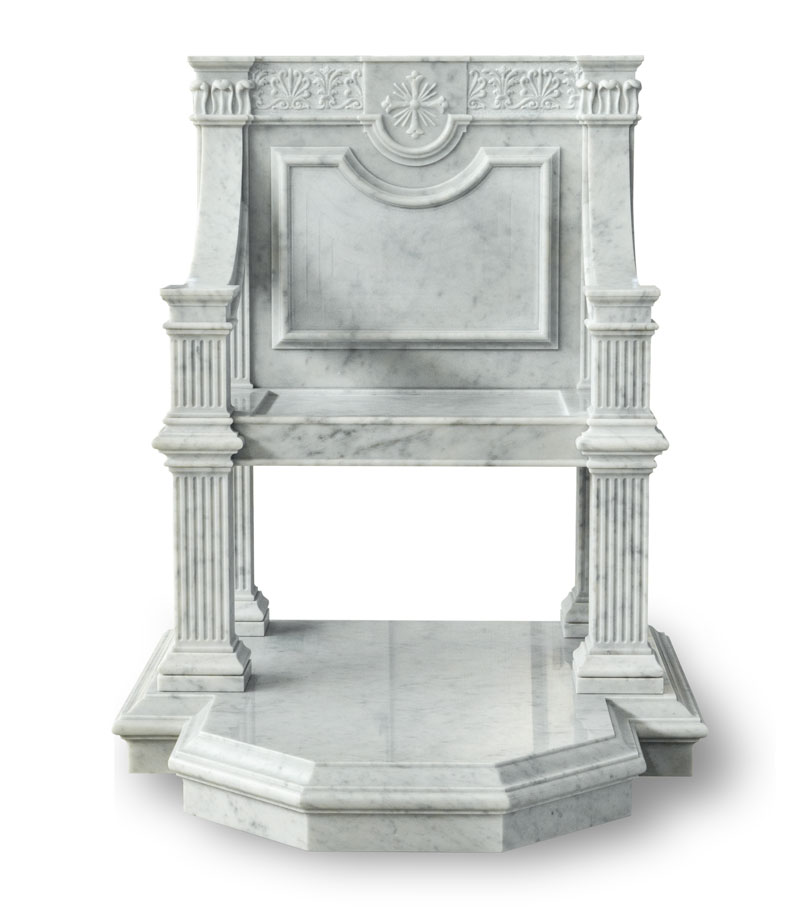 Priest chair made for the Rotonda di Mosta, in Malta
IMAGES HOLY ART IN MARBLE AND NATURAL STONE